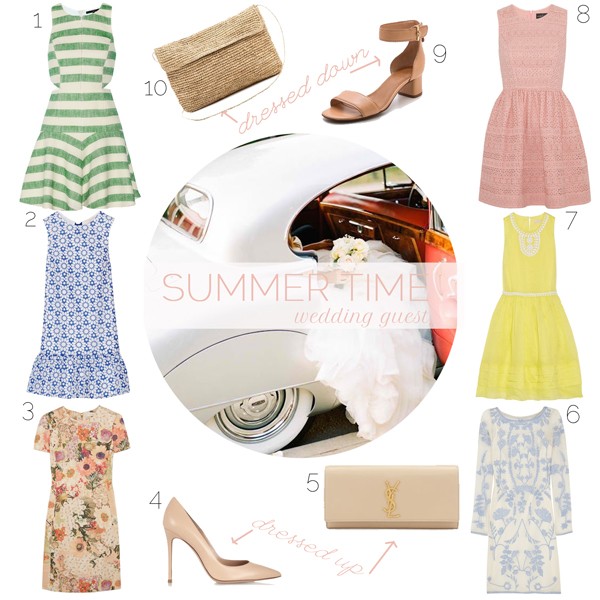 Click on the + symbol to take you directly to the product.
With Summer just around the corner, Wedding Season is officially in full swing. And like clockwork (around about wedding number four), your wardrobe options have started to become as tedious as fielding those questions about when
you'll be next
(or if you are already married when you will have kids--not sure why but these seem to be the only topics of conversation at weddings). Whether you prefer to spend the night doing the electric slide on the dance floor or posted up at the buffet, these dresses & accessories are sure to break you out of your wedding guest rut.
Don't forget to Enter the Jack Rogers Sandal Giveaway!